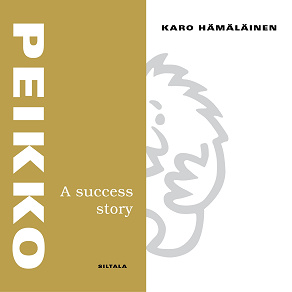 Isbn:
978-95-2388-163-1
Publisher:
Siltala
Category:
Accessible since:
October 2022
Narrator:
Tommi Viksten
Length: 6 hours 16 minutes
---
Peikko
Finnish family-owned companies shouldn't be able to grow into internationally significant manu-facturers of steel construction parts, with production facilities in 12 countries including Australia, China and the United Arab Emirates. Yet, together with the rest of his team, Peikko's main owner and CEO, award-winning growth entrepreneur Topi Paananen has managed to make the impossible possible.

Peikko's business concept seems simple. Steel arrives at a factory, machines bend, cut and mold it, and welders join the pieces together. Peikko has succeeded in doing this better than the rest. The company has without a doubt renewed the construction industry, but as the old saying goes: It's not easy on the top.

This is the story of Peikko.
So far.
Listen to sample
---