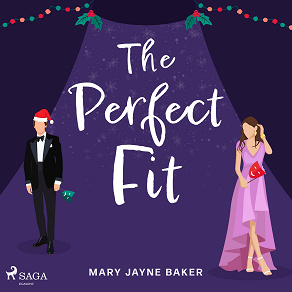 The Perfect Fit
'A rollicking romantic read!' Phillipa Ashley

Escape to the frost-sparkling Yorkshire Dales for some festive fun under the mistletoe!

It's beginning to look a lot like Christmas for costume shop owner Becky Finn. Leaving London to move back home to the twinkly rural village of Egglethwaite, she plans to build a new life for herself with fiancé, Cole.

Keen to raise funds for the struggling village hall she loved as a child, Becky finds herself at the head of a colourful group aiming to revive the Egglethwaite Christmas pantomime. But when that festive feeling sets in, she discovers there's more to panto than innuendo and slapped thighs.

Falling in love was not in the script! But as opening night grows closer, she starts to wonder if the panto will ever make it to the stage and, with handsome co-star Marcuson the scene, if she has chosen her right leading man




Mary Jayne Baker is a romance author from Yorkshire, UK. She lives in her beloved Dales, where she writes stories about heroines with flaws and the men who love them. Mary Jayne Baker is a pen name for an international woman of mystery...
Listen to sample
---