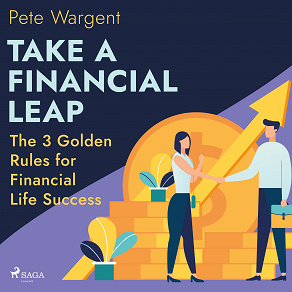 Isbn:
978-87-2827-685-3
Publisher:
Saga Egmont
Category:
Psychology
Economics & Business
Accessible since:
June 2022
Narrator:
Christopher Ragland
Length: 11 hours 11 minutes
---
Take a Financial Leap: The 3 Golden Rules for Financial Life Success
Uncover the psychology of success and break down the building blocks of limitless results with 'Take a Financial Leap'. Becoming a millionaire by the age of 33, Pete Wargent shares his 3 golden rules in one motivating and inspiring guide.

A Financial commentator, investor and author, Wargent provides practical case studies and personal stories to show you how to set ambitious yet attainable results. From market investing, real estate to building a career or passion, accelerate financial success and freedom with this book.

Financial commentator, investor and author, Pete Wargent became a millionaire at the age of 33 from shares, index funds and investment property. Having quit fulltime work, he is now the author of successful financial guides, uncovering the psychology behind financial growth. Helping millions of others now reach financial freedom and success, Wargent believes everyone can have a sustainable and flexible life.


Listen to sample
---