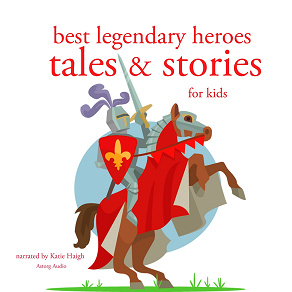 Isbn:
978-28-2110-781-6
Publisher:
Saga Egmont
Category:
3-6 years
Children's books
Accessible since:
June 2022
Narrator:
Katie Haigh
Length: 3 hours 49 minutes
---
Best Legendary Heroes Tales and Stories
Step into a world of adventures with this collection of timeless stories whose legendary heroes have become an essential part of humanity's cultural legacy. Follow Tom Thumb in his weird adventures, as the hero of the first fairy tale ever to be printed in English; marvel at the story of Peter Pan, adapted from the play by James M. Barrie; enjoy the narration of Cinderilla, Riquet with the Tuft, and Aladdin; shiver with fright as Jack the giant killer confronts and outwits terrible giants under King Arthur's reign; enjoy the best stories of the Arabian Nights with Sinbad the Sailor and Ali Baba. Hansel and Gretel is a cautionary tale; Perrault's The Master Cat or Puss in Boots is more humorous. Snowdrop and the Seven Dwarves, and Little Red Riding Hood, are universally beloved.


Listen to sample
---