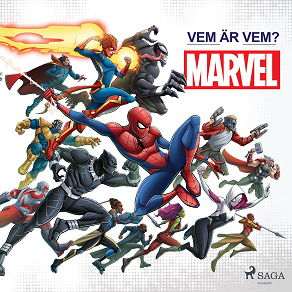 Marvel - Vem är vem?
LÄR KÄNNA HJÄLTARNA OCH SKURKARNA I MARVELS UNIVERSUM.

Innehåller 40 nyckelspelare som varje Marvel-fantast bör känna till! Läsare kan se fram emot att lära känna Spider-Man, Guardians of the Galaxy och Avengers, inifrån och ut.


Följ med till MARVELS fantastiska universum! Lyssna på häftiga berättelser med Avengers Iron Man, Spider-Man, Hulk, Captain America, Black Widow, Thor, Hawkeye, Doctor Strange, Captain Marvel, Black Panther, Falcon, Ms Marvel, Star-Lord, Deadpool och alla andra hjältar och skurkar från MARVELS otroliga skattkammare. Ta på dig din mantel och hitta din inre superhjälte – nu drar vi på fartfyllda äventyr!
Listen to sample
---