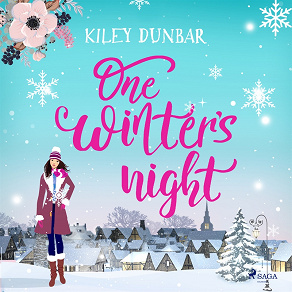 One Winter's Night
Only love can warm the coldest of nights...

It's autumn in Stratford-Upon-Avon, and twenty-something Kelsey Anderson has moved from her Scottish home to live in the beautiful town. Her Shakespeare tour guide days behind her, she's now happily working as a photographer and totally loved up with American actor boyfriend Jonathan – even if long-distance relationships are hard.

When best friend Mirren moves down from Scotland, Kelsey is delighted to have her friend at her side – and as the nights turn colder, Mirren throws herself into dating the eligible bachelors of Stratford, until she finds herself growing closer to journalist Adrian.

But as Mirren uncovers a long-buried scandal while working at the local newspaper, it seems that her big scoop might throw Kelsey's – and Jonathan's – life upside down. Will she choose her career over her friends' happiness?

When Jonathan returns from the US and discovers the secrets Mirren has uncovered about his family, it throws his relationship with Kelsey onto shaky ground. Can they find their way back to love, before it becomes the winter of their discontent?

Nominated for the Romantic Novelists' Association's Romantic Comedy Novel Award 2021, this feel-good, contemporary romance is perfect for fans of Sarah Morgan, Carole Matthews, and Holly Martin.

Kiley Dunbar is a writer of romantic fiction and teaches creative writing and English literature at a university in the North of England. She's a proud member of the Romantic Novelists' Association and a graduate of their New Writers' Scheme.
She met her very own leading man, working as a Shakespeare tour guide in Stratford-Upon-Avon – much like her heroine in One Summer's Night. They got engaged four days after they met, telling you that one, she's not exactly risk-averse and two, she's a true romantic.
She loves writing light-hearted romantic books with dreamy locations, female friendships, the occasional literary reference and love stories with Christmassy sparkle or summer sunshine, and always, a Happy Ever After.
Listen to sample
---