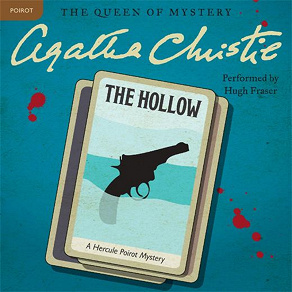 Isbn:
978-00-6223-232-8
Publisher:
HarperCollins
Category:
Crime & Mystery
Accessible since:
February 2020
Narrator:
Hugh Fraser
Length: 7 hours 12 minutes
---
The Hollow
A far-from-warm welcome greets Hercule Poirotas he arrives for lunch at Lucy Angkatell's countryhouse. A man lies dying by the swimming pool, hisblood dripping into the water. His wife stands overhim, holding a revolver.
As Poirot investigates, he begins to realize that beneaththe respectable surface lies a tangle of familysecrets and everyone becomes a suspect.
This title was previously published asMurder After Hours.
Listen to sample
---