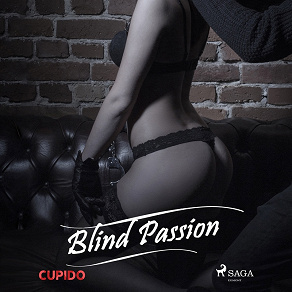 Isbn:
978-87-2637-735-4
Publisher:
Cupido
Category:
Romance
Accessible since:
January 2020
Narrator:
Julie Able
Length: 46 minutes
---
Blind Passion
Stories about the dominant woman or man, the couple or stranger who explore the boundaries of their sexuality with role play, BDSM, swinging or orgies of sexual mystery.

This is a collection of erotic short stories from Cupido. The collection contains following short stories:

"Anyone who wanted to come and take her could – but they had to be well hung! It was going to be a great orgy." – Sweet, sweet horny dreams by Soacra

"It was time for another orgy in the basement and this time there would be lots of people to choose from. She decided to choose the two men who were touching each other." – Sensual Pleasure from M. Munch

"They were in love with the same boy. All three of them! They often followed him from a distance without him knowing." – Blind Passion by Roy Rebo
CUPIDO – the magazine for intimate, horny pleasure – has been publishing erotic fiction based on readers' everyday fantasies and sexual experiences since 1984.
Listen to sample
---